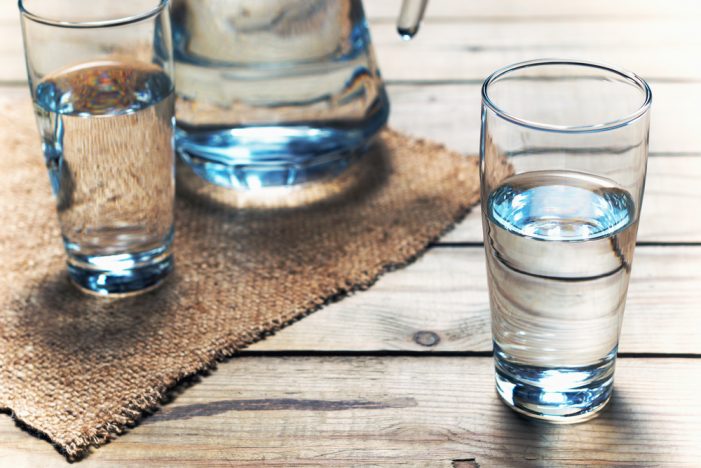 Drinking a good amount of water every day is vital to your health and has a number of benefits, but many people simply don't do it. They will grab coffee, tea, or a soda without a second thought, but when it comes to water, they have to constantly remind themselves to drink it.
Even offices with large water dispensers may have employees who are on the edge of being dehydrated because they don't fill up their water bottles regularly. If you're one of these people, you may have made it your New Year's resolution to drink more water in 2020.
Here are a few things that can help you keep that resolution.
Download an App
There are a number of different smartphone apps out there that will give you reminders throughout the day to drink water. Your phone will buzz regularly to let you know when you need to get water or if you haven't logged any water breaks recently. Some of these apps even make it into a game. They show a little flower that grows as you drink more water.
In addition to apps, you can also set up calendar reminders on Google Calendar or Outlook to remind you to take water breaks. Most of the smartphone apps have a silent mode or can be set to vibrate only, so you don't have to worry about them disturbing you during a meeting or other event.
Keep a Water Diary
If you would rather go old-school, you can get a notepad or sketchbook and create a water diary. This can be as simple as writing down how much water you've had throughout the day or as fancy as coloring in water bottles or water drops each time you finish a glass of water.
You could use a dry erase board or create a reusable chart by laminating it. Be creative and make something fun that works for you!
Don't be too discouraged if your water diary doesn't show that you've met your goal right away. It can take some time to get into the habit of drinking water. Most experts say it takes 30 days to begin establishing a habit, so just keep at it!
Use a Water Bottle to Keep Track of When to Drink Water
If you have a reusable water bottle, you can use it to keep track of how much water you need to drink. Take some stickers and use them to break the water bottle up into even sections.
Next, add a time to each section. These times indicate when you should have drank all of the water above the sticker. For example, if the first sticker says 10:00 am, the water level in the bottle should be at or under that sticker by 10. You can use regular labels or get fancy tape to make the bottle look more decorative. If you don't care about that, you can even use a permanent marker to draw right on the bottle.
If your water bottle isn't that big, you can always put two different times on each level. For example, you could have one side of the bottle indicate your morning water and the other side your afternoon water. That way you're sure to drink the full bottle's worth twice during the workday. You could even add a third set of time marks for the evening.
Make Sure Your Office Has Water Available
It's much easier to get into the habit of drinking fresh water if you have water available. Lipsey provides clear, healthy water through dedicated dispensers. We offer a number of different dispensers, so you're sure to find one that fits your office needs. Contact us today to sign up for our free two-week trial.