WE ONLY USE DISPENSERS TRULY WORTHY OF LIPSEY WATER
Lipsey is dedicated to providing our customers with the purest mountain spring water. Every step we take, starting from the moment we extract the water from its source high in the Blue Ridge Mountains of North Carolina, is carefully taken to preserve its natural crisp freshness. Our water dispensers are the final step in that freshness preservation process.
WHAT MAKES OUR DISPENSERS DIFFERENT
Lipsey water dispensers feature stainless steel reservoirs and interior parts, ensuring that your water stays pure and fresh from the mountain spring to your glass. Stainless steel is well known for its hygienic properties, which make it the preferred choice for use in surgical equipment, laboratory tools and professional food service equipment. It is durable, highly resistant to corrosion, and doesn't harbor germs. It is also non-reactive, so it won't alter the taste of your water.
In addition to guaranteeing that the water in your dispenser will always taste clean and fresh, stainless steel helps to protect the very source of that water. It is highly durable, requires virtually zero maintenance and, much like our pharmaceutical grade glass bottles, it can be recycled indefinitely. This means less waste is produced and fewer resources are depleted.
DISPENSER FEATURES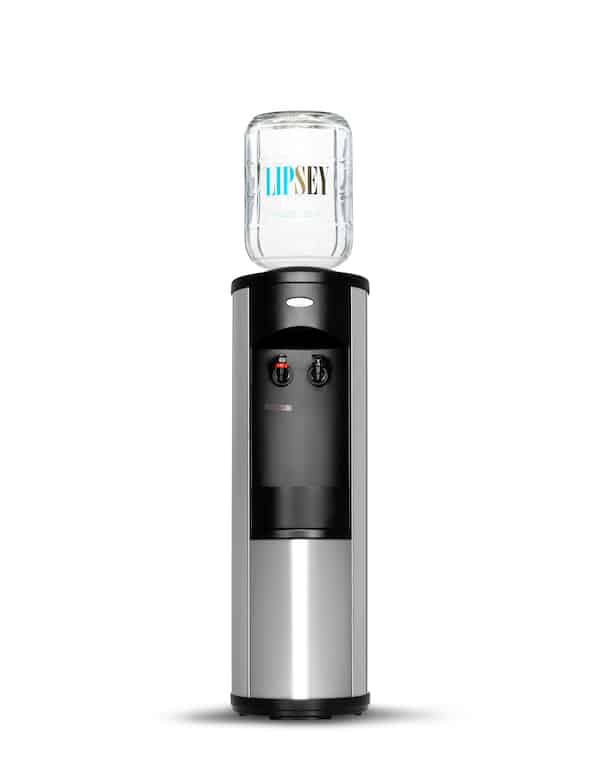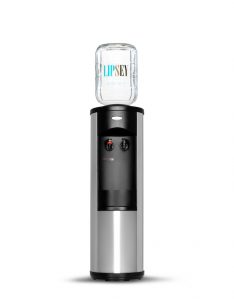 STAINLESS STEEL WATER DISPENSER
3 Gallon
Dimensions:
W 12" x D 12 1/2" x H 38 1/8"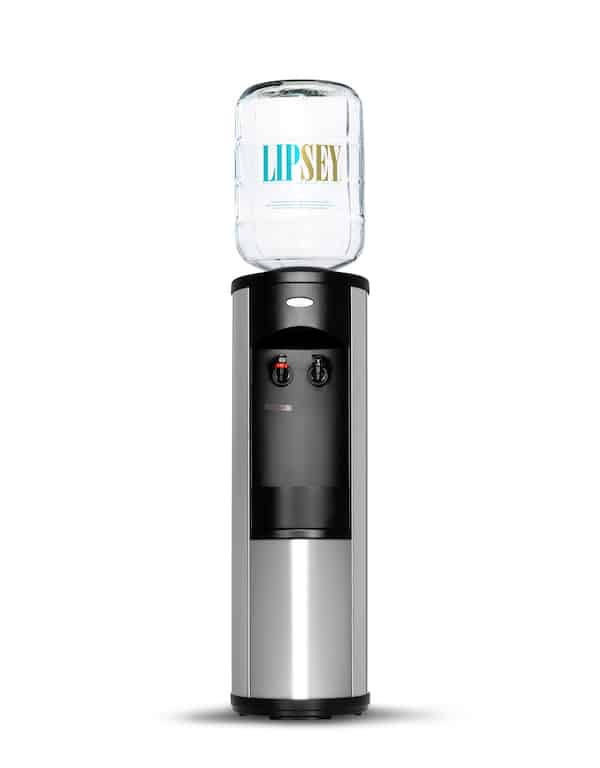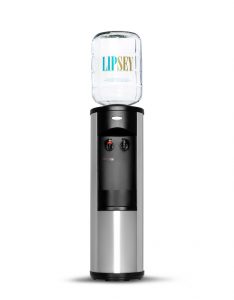 STAINLESS STEEL WATER DISPENSER
5 Gallon
Dimensions:
W 12" x D 12 1/2" x H 38 1/8"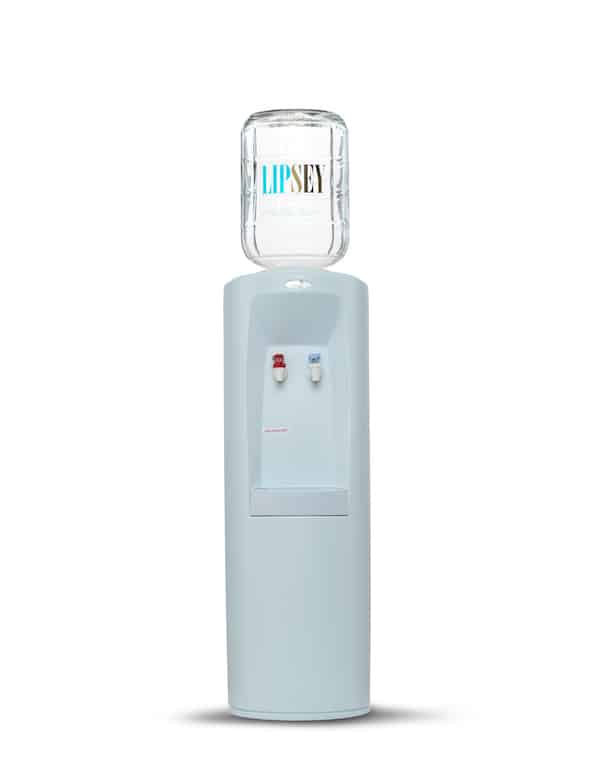 WHITE BPA FREE COMPOSITE
3 Gallon
Dimensions:
W 13" x D 12 13/16" x H 38 11/16"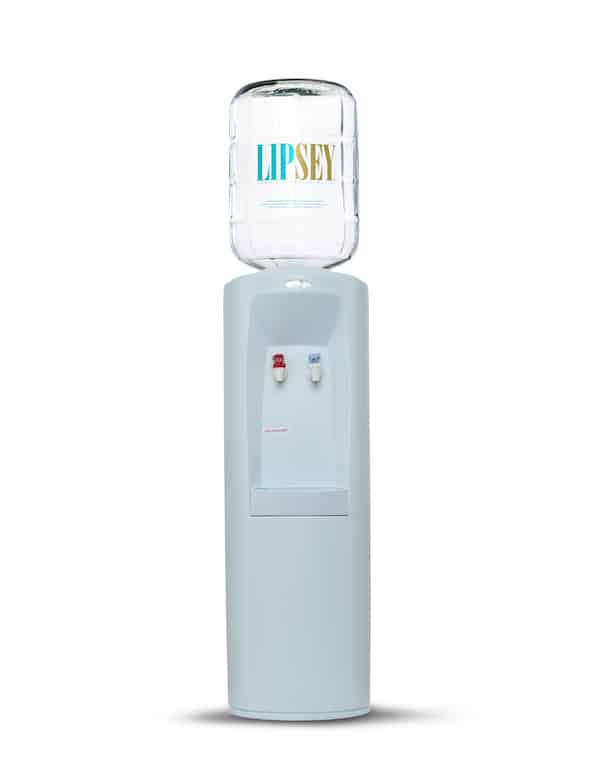 WHITE BPA FREE COMPOSITE
5 Gallon
Dimensions:
W 13" x D 12 13/16" x H 38 11/16"
Our dispensers are available in two different exterior options:
– Stainless Steel – An easy to clean finish that lends a modern touch to your home or  office.
– BPA-Free Composite in White or Off White – Simple and light, suitable for any environment.
All of our dispensers are Energy Star Certified, UL listed and certified to NSF/ANSI 372 for low lead content. They feature handles for easy relocation of the unit and patented WaterGuard® technology that prevents spilling during bottle change and keeps dirt from entering the reservoir.
Our dispensers are primarily top loading and gravity fed — meaning the water bottle sits on top of the unit — and feature both hot and cold dispensing options. However, room temperature water dispensers are available upon request.
EXPERIENCE LUXURY, HEALTH AND CONVENIENCE
Having a Lipsey hot and cold water dispenser in your home or office means that you have mineral-rich chemical free water at your fingertips, whenever you want it. Use the hot water function to make tea, coffee, cocoa or soup and experience the flavor boost that fresh mountain spring water provides. Use the cold water function to refresh your body and revive your spirit with crisp clean water, or add it to cold brew tea or coffee for an extra refreshing kick.
No matter how you choose to use your Lipsey water dispenser, it will quickly become a favored fixture in your home or office. Contact us today to learn more about our water dispensers. Or, sign up for our no obligation two-week free trial offer and experience the convenience of hot and cold pure mountain spring water for yourself.