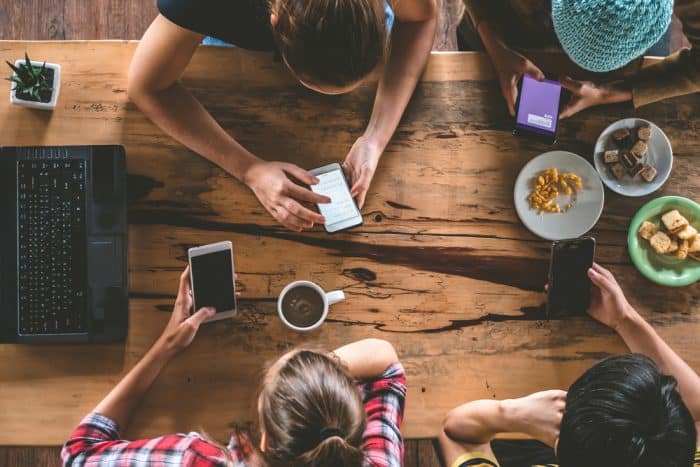 Do you have a snack station in your office? If not, you should. Offering snacks to your employees is one of the hottest trends in office perks, and employees love having the option of grabbing something to tide them over until lunch.
Snacks can also be a great way of impressing guests or showing potential new hires why they should choose your company instead of a competitor. But what do you put on your snack station?
In addition to arranging office water delivery, you want to be sure you're offering items that are both healthy and actually wanted by your employees. Here are some ideas that can make your snack station amazing.
Don't Overdo It on Sugar
Having a sugar crash is a sure way of destroying productivity. That's why you want to be sure your snack station isn't completely full of candy and other sugary treats. It's okay to have one or two of these snacks every now and then, especially around holidays or employee birthdays.
Most of the time, though, you'll want to stock your snack station with foods that are high in fiber, protein, and other nutrients that will help your employees overcome that after-lunch fatigue that so many people get.
Don't Forget Water
Of course, food is only one part of your snack station. You want to be sure employees have available water every day. Staying hydrated keeps your employees happy, healthy, and energized, so they will get more work done.
Having a water dispenser gives your employees options. They can drink cool, fresh water straight from the dispenser, or they can make use of hot water for tea or coffee.
Create a Gathering Space
Your snack station is more than just a place for people to grab a quick pick-me-up. It's also a place for employees to say hi to each other. While some employers may have a fear that employees will gather here to chat instead of work, that is rarely the case. Most people stop by the snack station on their breaks or on the way to or from meetings.
They might stop to chat with someone for a few minutes, but that can actually be more beneficial than detrimental to productivity since these conversations will likely revolve around work. Even if they're not, your employees are still building personal connections with each other that will enrich their work lives.
Create an Appealing Display
When putting together your office snack station, you don't want to simply leave boxes full of chips on the counter or hide everything away in cupboards. You want to create a welcoming station that makes it easy for employees to find what they want.
An appealing display will encourage employees to take a snack. Make use of baskets, organizers, and drawers to keep your snacks neatly ordered and make the area look nice.
Have a Suggestion Box
While you may stock the snack station with a few things you know everyone in the office likes, you may miss a few treats that are really popular with your team. By having an anonymous suggestion box, you can make sure you're getting the snacks you know people want.
Likewise, pay attention to what isn't being taken. Create an anonymous survey and leave copies on the snack station asking people which foods they like and which ones could go. This way, you can buy less of the least popular snacks you buy and put that money towards more of the treats people love.
Add Water to Your Snack Station Today
If your snack station is missing a water dispenser, it's time to add one! We offer a number of different water dispensers for office and home use. Contact us today to learn more about our products and to start your free two-week trial.