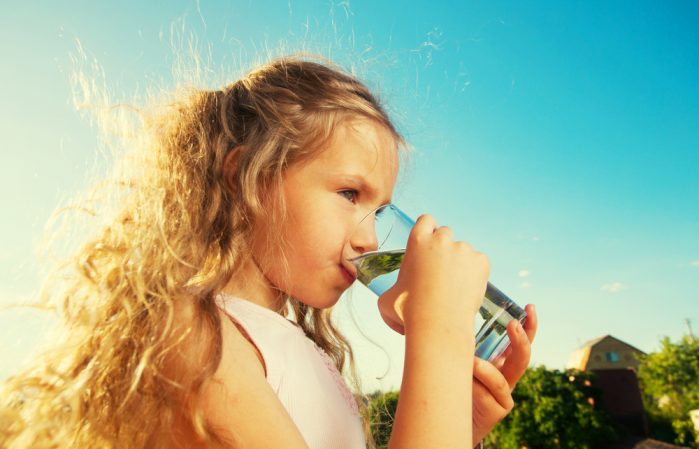 Summer is here, which means it's time for kids to start summer activities, sports and enjoying the outdoors. With the high temperatures and humidity level summer brings, it is important to avoid dehydration. When children are outside in the sun and heat, they lose more fluids through activity. If they do not drink enough water to begin with and wait until they are thirsty, then they are already dehydrated.
Hot or cold water dispensers can be an easy fix for keeping your child hydrated. If you struggle with getting your kids to drink water, you are not alone. Here are 7 fun ways to keep your child hydrated this summer.
Reusable Water Bottles
Buy reusable water bottles for your kids or even for the entire family! Take them with you everywhere you go to ensure your child is hydrating at all times of the day. Let your child decorate the bottle with stickers, glitter, etc. and turn it into something they love and are wanting to carry around.
Kids are more likely to drink water if it is in front of them. Making sure they have at least one glass of water at every meal helps keep your child hydrated. It is also important to make sure your child has water before beginning their activity. If you are struggling to get your child to drink water, maybe have an award of your choice for finishing a glass of water. And to make sure you don't run out of water, you can always avail of Atlanta home water delivery service.
The Extra Treat!
Sports drinks can replace electrolytes lost from when the body is exercising. This is the perfect treat for your child during/after exercising. Children are more excited about drinking flavored beverages as studies have shown. However, these drinks need to be limited to consumption due to their high calorie count and sugar content.
Homemade Popsicles
Homemade popsicles are an easy win. These frozen treats are the perfect way to cool your child down while hydrating them! Kids love them because of the different juicy flavors that are more appealing. If it is hard to persuade your child to take a break from playing, this is an easy hack to get them to take a break! You can even let them help choose the flavors when making the popsicle to ensure they will love it.
Avoid the Bad Stuff
When choosing drinks for your children, make sure it's the healthy stuff. Avoid those drinks with high sugar or caffeine levels. Soda, Iced Tea and Lemonade are some examples of what not to give your child. This can speed up the dehydration process.
Eat the Sweet
Many fruit choices are a great option for water intake. As you guessed, watermelon has the highest water content of all fruit. Watermelon is the perfect outdoor snack after a long day of playing. Kids love it because of its yummy taste and it hydrates your child at the same time! Strawberries, grapefruit, cantaloupe and oranges are other excellent fruits to hydrate your kids during playtime or as an after-game snack.
Don't forget about the Veggies
Keeping your child hydrated can be done with eating veggies too! Celery, cucumber and iceberg lettuce all contain over 90% water. You can make eating veggies fun with ideas such as 'ants on a log' (celery filled with peanut butter and raisins on top) which is simple and fun for kids to make and enjoy! Vegetables are great sources of hydration and although many kids avoid eating veggies, there are many ways to make it fun to eat!
Lipsey Water Helps Your Kids Stay Hydrated
Making sure your kids stay hydrated is very important as well as making sure they are aware and understand the importance of staying hydrated. Lipsey Water can help you and your child stay hydrated with our water dispensers. We offer a two-week trial, so call us today to get started!