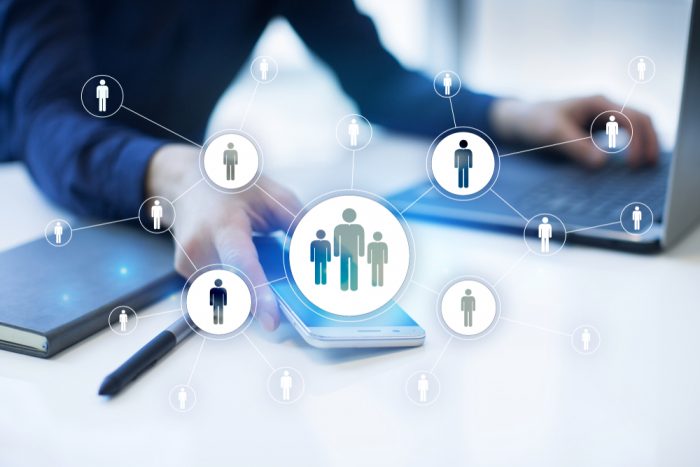 Human Resources teams deal with a lot every day. This department deals with hiring, training, dispute resolution, disciplinary matters, employee benefits, and much more. In some companies, HR even handles payroll and tax compliance.
It can get overwhelming, but fortunately, there are tools out there than can make things easier. Whether it's making certain your office water delivery is on time, or that interviews go smoothly, here are a few tools that will make you an HR champion.
1. Workbright
One of the biggest tasks HR has to handle is getting all the correct forms and documents signed. Workbright makes this much easier because it allows employees and new hires to fill out paperwork on their mobile device.
It's even possible to sign on a touchscreen device, which most phones and tablets are. The forms Workbright uses were designed for mobile devices, too, so there isn't any compatibility or viewing issues like there are with documents that weren't built for mobile use.
2. VivaHR
VivaHR helps HR team members handle tasks associated with advertising open positions and finding quality candidates. Advertising open positions requires a lot of work, but this tool makes it easy to post a job to multiple job boards and social media accounts quickly. It helps make the process less cumbersome and time-consuming, so you can focus on other things.
3. Staff Squared
Staff Squared is a cloud-based employee management tool that helps track employee leave, time, performance reviews, and more. It lets you set goals for departments and the company as a whole and provides a calendar tool as well. Everything can be accessed through an easy-to-use, intuitive interface.
4. TriNet
TriNet helps with benefits and payroll. It's designed for small to medium sized businesses, but it also scales with your company, so you won't need to replace it as you grow. It lets you keep track of deductions, taxes paid, and much more.
5. Know Your Company
This handy tool is great for medium-sized businesses that are currently expanding and experiencing a few issues related to their growth. It helps the company and employees keep the engagement they're used to despite the larger number of people coming on board. It also helps HR and the company in general remain transparent and focused on the issues employees are having.
6. Culture Amp
It can be very difficult to measure employee involvement, engagement, confidence, and other abstract metrics, but Culture Amp helps quantify these things into real numbers. It also provides insights that help you evaluate these metrics and improve them.
7. Career Cloud's Recruiting News
Keeping up with HR news isn't always easy, but this app makes it much simpler by providing a single place to read news and articles posted by more than 30 resources all focused on recruiting and HR information. It also posts the dates and other information about various local HR-related events and conferences, so you know about nearby continuing education events and development opportunities.
8. SnapComms
Communication is absolutely key when running any business, but it's especially important when HR is involved because the information can impact a person's employment, benefits, and other details. SnapComms is designed to help keep everyone in the loop by allowing HR to contact employees directly through the app. This helps keep messages from getting lost in email and keeps messages all in one thread so it can easily be referenced later.
9. Monday.com
With all of these various apps to use, you can quickly get a little overwhelmed. Your tablet or phone may be constantly buzzing with notifications. Monday.com helps you control all of this by being the app that manages your other apps. It might sound a little crazy, but it helps keep everything in one single place. Monday.com can import to-do lists and other information from dozens of other apps, organizing it all so you don't miss any deadline or message.
Lipsey Water Delivery
Need to make certain your HR department and business always has water on hand? Lipsey offers regular delivery set to your schedule. Contact us today to discuss our services and our free two-week trial.