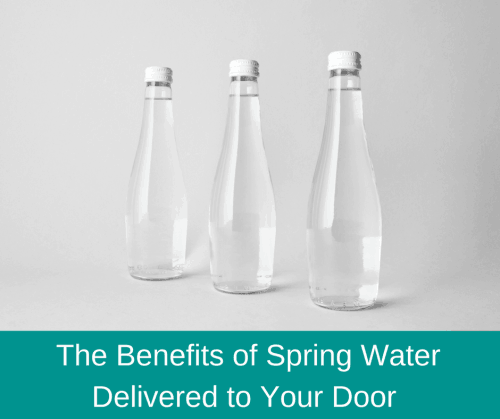 Drinking spring water is increasingly common in the U.S. because of the health benefits from its natural minerals. They enhance the flavor, which encourages people to drink more. Staying hydrated is easier than ever when you utilize bottled water delivery in Atlanta. Staying on a continuous delivery regimen ensures you have access to the best water available. Read on to learn the benefits of having spring water delivered right to your door.
Live a Healthier, Hydrated Lifestyle
Drinking water is essential to survival and has numerous benefits. You'll drink more water if it tastes good. At the same time, you shouldn't drink any water that has been treated with chemicals.
Water purity needs to be one of the highest priorities for your water delivery vendor. Water is filtered for chemicals, metals, and other containments. It's even better if the delivered H2O comes from a clean, underground source without contaminants.
Eco-Friendly Packaging for Better Water
Do you want to stay hydrated and give back to the environment? Look for a water delivery vendor that provides water in bottles made from highest quality glass.  This preserves the product to be pure and delicious. Not only is the glass beautiful, but it's also environmentally friendly and recyclable.
In between uses, your delivery partner should clean and sanitize the glass bottles. This means that harmful chemicals will never touch what you drink. Reused glass bottles have a longer life than traditional plastic bottles, helping reduce waste.
Take Out the Manual Labor
Say goodbye to the days that you go to the grocery store, load heavy cases of water into your cart, on to the scanner, in to your car, and then in to your fridge. Who wouldn't want to eliminate that back-breaking process by having fresh spring water delivered right to your home? There's no greater convenience than having mineral-rich, chemical-free water at your fingertips.
Customer Service
With so many other water catering companies to choose from, customer service should be a priority for your deliverer. Find a company in which every water caterer undergoes extensive training, so they can always provide courteous, thorough, and unobtrusive service. You should be put first, every time. If you experience a problem, your vendor should have the flexibility and bandwidth to visit you in person.
When water is delivered right to your door, it's easy to give your body the water it desperately needs. If you want all of the benefits of bottled water delivery for your home, apartment, condo or flat, try Lipsey Water home delivery for two weeks. It's easy and free. After the free trial ends, we'll create a delivery schedule customized by you. Call 770-449-0001 today to experience Lipsey Water. Bottled in glass, delivered with class.