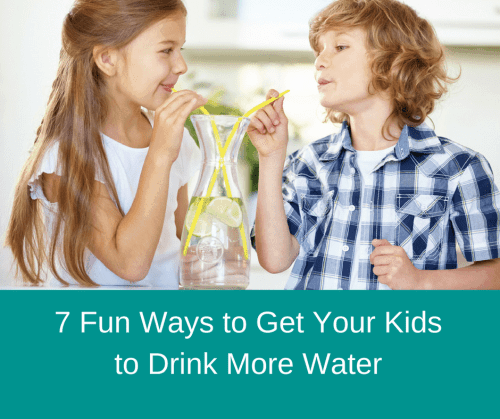 Even if you're already benefitting from home water delivery in Atlanta, getting your kids to drink enough water can be a real challenge. About half of the adult population doesn't drink the recommended daily amount of water. Even more concerning is the fact that statistics indicate that on any given day, a majority of children don't drink any water at all.  To help them fight thirst and dehydration, here are seven fun ways to encourage your children to drink more water.
Give Them a Fun Cup
Do your kids like superheroes, animals, trucks, princesses, or dinosaurs? Whatever their interest is, let them pick a special cup that's just for drinking water. They'll have a sense of ownership with their designated water cup that will encourage them to keep sipping.
Keep It Cold
You may be fine with drinking room temperature water, but kids tend to like it best when it's ice cold. To make it fun, consider using ice trays with interesting shapes like penguins, flowers, hearts, or the trendy mustaches. In place of ice cubes and for a touch of color, use frozen fruit, or freeze fruit in ice to keep the water cold and refreshing.
Infuse Some Fruit
If the kids resist water because they claim it has no flavor, punch it up with fresh fruit infusions! Berries, citrus fruits, apples, and other choices all add delicious flavor without unwanted sugars or additives.
Let Them Self-Serve
Children are driven by their desire to explore their independence and learn new skills. Teach your kids how to get water from the dispenser without your help! When you combine their special cup with the ability to serve themselves, you'd be surprised at how eager they'll be to drink more water.
Set Up a Reward System
Learning new habits take time, and positive reinforcement helps keep kids on track. Set up something like a sticker chart to reward your kids with fun and silly stickers for finishing a glass of water.
Make It a Game
Children really just want to play, so making drinking enough water a fun game. Work with your kids to create a colorful, interactive chart where they can log how much water they've had. You could also add a rubber band to the base of their cup or bottle each time they finish a glass. This is a great visual reminder of their dedication. Establish a daily water goal, a timeline, and a fun prize they can win if they consistently meet their daily water requirements.
Lead by Example
It's hard to instill good habits if you don't practice them on your own. Fortunately, drinking more water is easy when you have home delivery service from Lipsey Mountain Spring Water. We provide Atlanta homes with fresh, pure, mountain spring water that's been glass-bottled to protect its natural purity. Contact us or call 770-449-0001 to sign up for a free, no obligation two-week trial of our home water delivery service.