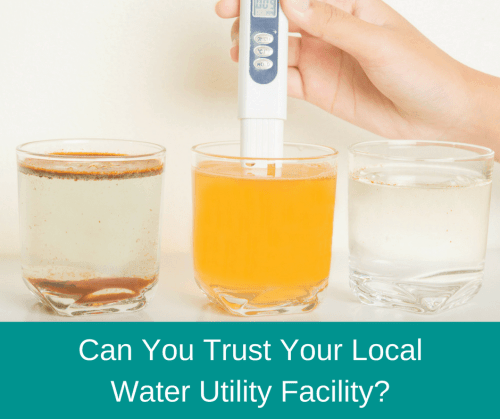 For the past few months, Atlanta has been hit by numerous infrastructure problems that have wreaked havoc on local roads. To further complicate matters, a recent study by the Natural Resources Defense Council has found that issues with deteriorating water infrastructure, safety violations, and sub-par enforcement of the Safe Drinking Water Act has led to contaminants in tap water that may be harmful to human health. With little funding available to address these issues, now may be the time to ensure your family's water is safe with home water delivery in Atlanta. Here's why you may not be able to trust your local water utility facility to provide safe drinking water:
Safe Drinking Water Act Violations
While the federal Safe Drinking Water Act has been a law since 1974, reports show that the law isn't actively being enforced, and violations aren't met with formal repercussions. Of the documented violations, almost 90% were met with no consequence, and only around 3% of the violations resulted in financial penalties. Local water utility facilities are supposed to deliver safe drinking water, but safety violations were identified in all fifty states.
In 2015 alone, nearly 77 million Americans got their water from systems that violated federal standards. Contaminants and chemicals in tap water include arsenic, lead, copper, nitrites, pharmaceuticals, and more. In addition to exceeding the health-based standards for regulated contaminants, violations also included failing to report contamination and failing to properly test drinking water for the presence of contaminants.
Failing Infrastructure
The infrastructure systems for drinking water and wastewater were built in the mid-20th century, and are reaching the end of their lifespan. With no funding or plans in place to repair or upgrade the pipes, the problem is going to get worse.
Rural areas and small towns are often the hardest hit by these issues. They lack the resources and technical ability to address water contamination threats, which results in an increased percentage of health-based violations.
Every year, the American Society of Civil Engineers releases an infrastructure "report card" for the entire country. The latest one lists the water systems at a "D." The estimated costs to make needed improvements is sitting around $1 trillion, which is further complicated by proposed federal budget cuts.
Keep Your Water as Safe and Pure as Possible
With 1 in 4 Americans' drinking water coming from utility sources with safety violations, people need a source for safe, pure, and delicious water. Lipsey Mountain Spring Water is sourced from a rock spring before being bottled in sustainable glass packaging. Our water is never treated with chemicals, and is minimally filtered to remove fine particulates while preserving beneficial minerals. Experience the Lipsey difference for yourself with a free two-week trial of our bottled water delivery service for your home. Contact us today to get started!