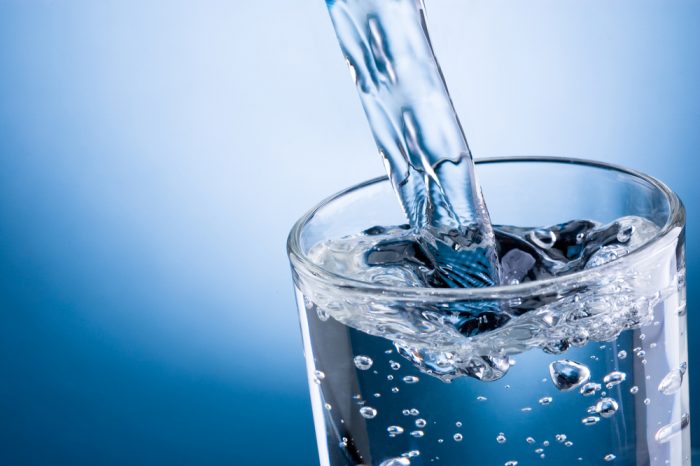 You love your water home delivery in Atlanta. You enjoy all the benefits it brings, including its natural spring freshness and sustainably sourced material it comes in. But what do you do when you're busy and on the go and not at home to enjoy your at-home water dispenser? There is, of course, the option to seek out bottled water delivery in Atlanta, but what happens if you don't pack enough for your road trip or won't be taking any on your backpacking trip? Buying plastic water bottles is always an option, but they're not ideal while hiking or camping. And if you're environmentally conscious, you don't want to buy all that plastic. We've got some great ways for you to get purified water on the go!
The Benefits of Purified Water
You want to give your family (and yourself) clean, purified water. When you choose to provide accessible, pure water at home, you get natural water with essential minerals like calcium, magnesium, and potassium. Drinking water straight from your tap can mean you're consuming chlorine, contaminants from dirty pipes, and bacteria. If you've never enjoyed the taste of water that comes from the tap, it's because you're tasting all the unwanted elements of tap water. Drinking purified water, like home water delivery from Lipsey, has a clean difference you can taste. But if you're planning a road trip, backpacking trip, or camping trip, you won't have the luxury of always accessing clean water.
Five Top Ways to Purify Water on the Go
We researched some of the best water purifiers you can use when you're busy traveling. Whether you're backpacking on the coast, going on a long hike and want to carry as little weight as possible, or traveling abroad, you'll want to find a light water filter that is not only simple to use but provides you with clean, great-tasting water. You also want a filter that will remove viruses and is easy to use.
1. Ultralight water filters
Ultralight water filters are an easy favorite for being lightweight, affordable, and effective. These kinds are also efficient for packing because they're compact and won't take up much space in your pack. Filters like the Sawyer Squeeze can weigh as little as three ounces and are fast and easy to use.
2. Micro-filters with fast flow rates
Certain brands of micro-filters provide faster flow rates than other water filters. These types of filters are also lightweight, affordable, and are small enough for easy packing. Micro-filters like Katadyn BeFree look like soft water bottles that have attached microfilmers inside so you can drink straight from your water bottle rather than having to use a pump or wait for gravity to do the work.
3. Gravity water filters
Gravity water filters are hands down the best for group camping and backpacking trips. These types of filters are the most convent for groups as they can filter large amounts of water. Simply fill unfiltered water through the "dirty" water bag, hang it up, or hold it up above the "clean" bag and allow gravity to do the filtering work for you. The only con to gravity water filters is that they can be heavy and expensive compared to lightweight water filters for single users.
4. Water filters for shallow sources
What if you're out hiking or camping around shallow water, like a creek or a stream? You'll want to consider getting a water filter that's made explicitly for shallow sources. These types of filters are also affordable and lightweight. They're built with a pre-filter attached to them. Filters like MSR Trail Shot are hand pump filters. The only downside to these kinds of filters is that hand-pumping can get annoying for larger bottles.
5. Backup water purifiers
What if you don't have a water filter but need a quick solution? Backup water purifiers like chlorine dioxide drops and pills and even iodine tablets are your best solution. Drops and tablets are hassle-free, affordable, lightweight (of course), and kill viruses. Just fill up your liter bottle of water and add a pill, tablet, or drop and wait for it to do its job. Drinking water too soon after adding the droplets will give you a funny taste. Be sure to provide these drops with ample time to work.
Don't settle for less
If you're traveling abroad or enjoying the great outdoors, you can still get access to clean, purified water with one of the five different types of water filters we've shared. And if you're just at home, you can still enjoy the benefits of clean water, fresh-tasting water with Lipsey.
We bottle our water at the source at the Blue Ridge Mountains. All of our water comes in pharmaceutical-grade glass coolers that are made in Murano, Italy. We take pride in the quality of our resources so we can bring you the freshest, high-quality water for your, our customer. If you're curious to learn more about our product, contact us today. If you're not sure about our water, try it out for two weeks, on us. That's free water for you! Be healthy and stay happy.