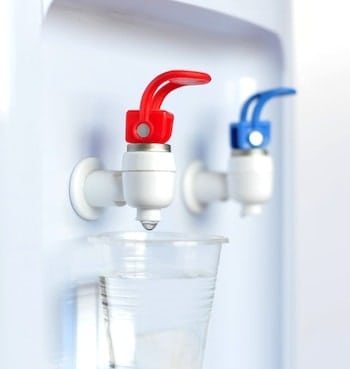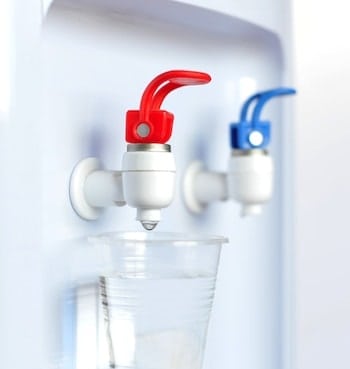 With winter fast approaching, our cravings have turned from light, crisp entrees to hearty meals that warm our bellies. But whether we're making a thick stew or a robust pasta sauce, these recipes all rely on one ingredient – hot water.
How can you get fast, reliably hot water that meets your purity standards? The solution is simple – the hot water tap on your hot and cold water dispenser! Not only will this pure mountain spring water, be delivered directly to your home, always taste fresh from the recyclable, BPA-free glass container, but the stainless steel interior of the dispenser will continue to preserve the purity. You can even match your kitchen with the option of a plastic or a steel exterior.
But will this hot water dispenser really make your life easier? We've rounded up the top five ways that this little piece of instant gratification is sure to please! Have one delivered now through services such as home water delivery in Atlanta.
#5 – Feed your baby faster!
Heating up formula for your baby can be an intense process, particularly if it is accompanied by the cries of a hungry child. Warming water on the stove to gradually bring the mixture to the correct temperature is ideal, but takes a long time and is not a great option for midnight feedings. The other option is often to stick a bottle in the microwave, which is an iffy process and not recommended by pediatricians. Instead, you can simply dispense fresh, hot water immediately from the water dispenser and the bottle will quickly become the perfect temperature to soothe your tired tot!
#4 – Make dinner in a snap!
Waiting for water to boil for pasta, rice or vegetables is time you don't have in your busy schedule. Instead, you can eliminate a step from your recipe by filling your pots with steaming water from your hot water dispenser. Not only will you be able to get that meal on the table faster, you'll be assured that you are cooking your food in pure spring water for a fresh taste and no harsh chemicals.
#3 – Become a baking sensation!
Have you ever wondered why some cakes, cookies or bread taste so much better? Every baker has his or her own secret and now you can have yours – hot spring water! Adding hot spring water to certain baked recipes can help your delicacies taste richer and fuller. Hot water can helps chocolate "bloom" and impart greater flavor, coax yeast into activating when making breads, dissolve baking soda quicker to help create a smoother finish or ease mixing if the batter is too thick. Plus, with your hot water tap ready to go on your water dispenser, this extra step takes no time at all.
#2 – Make breakfast truly instant!
An icy morning can make a bowl of cold cereal seem completely unappealing. Instead, you might start reaching for a helping of oatmeal or, for the truly Southern, a bowl of grits. But with so little time to spare in your routine, warming water to make one of these filling treats can be a hassle. However, your hot water dispenser makes this change easy and allows you to make the most important meal of the day in just a snap!
#1 – Get your caffeine quickly!
The number one reason you should get a hot water dispenser is an easy one – to get that morning fix faster! Whether you prefer a steaming mug of tea or french-press coffee, the hot water you need is ready instantly, so you can start to wake up and face the day right away! Hot drinking water is a must for that perfect taste of coffee. Contact us now for more information.