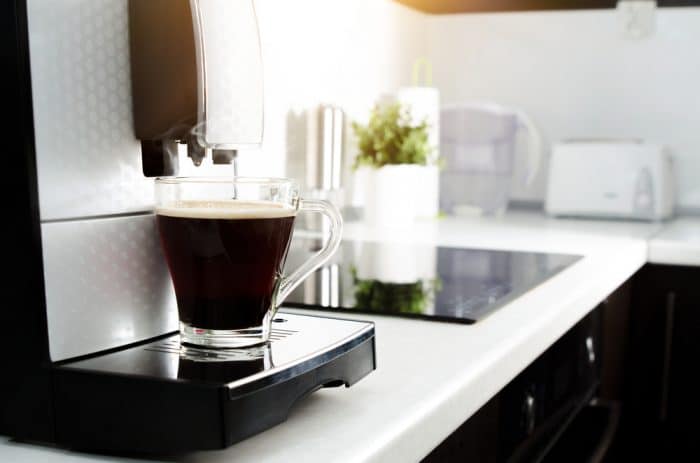 Does your office need a new coffee machine? Many employees say they simply can't start off their day without a good cup of coffee. Of course, coffee is only as good as the water used to make it, which is why many offices choose to have pure water delivered by an office water delivery service.
Once you've got your water service arranged, find the right coffee machine for the office. Here are some of the top options that you should consider.
Traditional Drip Coffee Machines
Traditional drip coffee machines are what most people think of when someone talks about a coffee maker. These machines use paper filters, water, and coffee grinds. Some of these machines are very basic, while others may have more options. The basic machines are very affordable—you can purchase one for around $20 at most department stores. If your office needs a coffee machine, but you don't have a large budget, a drip machine is your best bet.
A drip coffee machine can make a good amount of coffee at once, so it's great for large teams or for meetings. These machines are very easy to use, too, and the items needed (filters, grounds, etc.) are easy to find and very inexpensive. These machines also need to be cleaned often and can take up a good amount of physical space in the break room.
Top brands for drip coffee makers include Smeg, Ninja, Black & Decker, Cuisinart, and Breville.
Single-Serve Machines
The Keurig took the world by storm with the new concept of a machine making only one cup of coffee. However, while it may have made single-serve machines popular, it's not the only brand out there.
In fact, there are a number of alternatives that are more affordable and that have different cup size options. There are some great advantages to these machines, even though they do tend to cost more than traditional coffee machines.
They're easy to use, they're fairly low maintenance, and you can get a variety of different pods so everyone can have their favorite coffee flavor. Some of these machines can even be used to make tea and hot chocolate.
On the downside, you have to keep a good supply of pods or "K cups" available, and that can be pricey. It's also not as quick and easy to get everyone coffee in the morning. With traditional machines, you brew one pot that can provide a dozen or so employees with coffee. A single-serve machine only makes one cup at a time, so employees have to take turns. That can make mornings a little less productive.
Some brand names you may want to consider other than Keurig include Mueller, Illy, Chulux, and Sboly.
Espresso Machines
If you really want to make your team happy, get an espresso machine for the office. These machines can make those complicated drinks you'd get from Starbucks right in your own office.
Of course, they can also be expensive, but for employees who want lattes, iced coffees, and cappuccinos all day long, this is the kind of coffee maker you need. On the downside, they're also fairly complicated, and you might need to carefully read the manual just to figure out how to use them and keep them clean.
Espresso machines easily outclass every other type of machine when it comes to flavor and options. Most have built-in frothers and milk steamers. These machines are also built to withstand heavy use, so you won't have to replace them that often. Brands you might want to consider include Smeg, KRUPS, and Hamilton Beach.
Be Sure You Have the Best Water
As mentioned, your coffee maker needs to have a great source of water to make amazing drinks. That's why you need to contact Lipsey Water. Our mountain spring water is as pure as it comes, and you'll love its crisp, cool taste. It's great for using to make coffee or drinking by itself. Contact us today to discuss our free two-week trial.