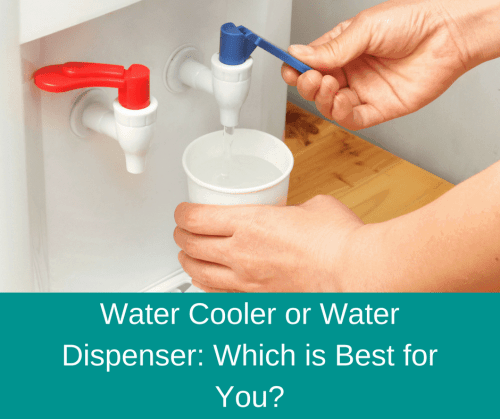 If you're tired of water bottles taking up too much space in your home, and tired of waiting for cold or hot water to come out your tap, then it's time to consider a water dispenser. By having hot or cold water ready at your fingertips, dispensers are the perfect addition to any home or office. If you're looking for a hot and cold water dispenser in Atlanta, keep in mind the following differences and features to find out which option is best for you.
The Difference Between the Two
A water cooler cools the water it dispenses using an electric water cooler, whereas a water dispenser simply dispenses the water at room temperature. Both provide you with a clean fresh taste but at different temperatures. A water cooler gives you access to cold water in an instant without waiting for the tap to produce cold water, saving time and energy.
Countertop vs. Freestanding
Think about the area in which you want your personnel to get their water. Whether it's a dispenser or cooler, it will have to be near an electrical outlet. Countertop units are great for small spaces, however the water dispensed is not as cold due to smaller compressors. Freestanding units provide faster access to cold water when conveniently placed in your home or office.
Extra Features
Depending on the brand and model you choose, both types may offer an extra faucet to dispense hot water. If this is a feature you need, look for units that have a child lock to protect from accidental burnings from the hot water spout.
Another feature to pay attention to is the space between the drip tray and the faucet. Make sure there is enough room for the types of bottles you will be filling. Most dispenser units are made with a stainless steel or plastic reservoir. Stainless steel is more hygienic and easier to clean than the plastic alternative. It also keeps the plastic taste out of the water, leaving you with a pure, refreshing taste. If filtered water is important to you, you may want to consider a dispenser/cooler with a filtration system, or companies who supply purified water.
Choose Lipsey Water
If you're in Atlanta and you're looking for a hot and cold water dispenser, then look no further than Lipsey Water. Our dispensers feature stainless steel reservoirs and interior parts to keep your water clean and fresh. Our dispensers are highly durable and require virtually zero maintenance. Experience the difference of Lipsey Mountain Spring Water, which is bottled in high quality glass, preserving its natural freshness. Contact Lipsey Water or call 770-449-0001 today to sign up for your free two-week trial offer of the very best pure mountain spring water.