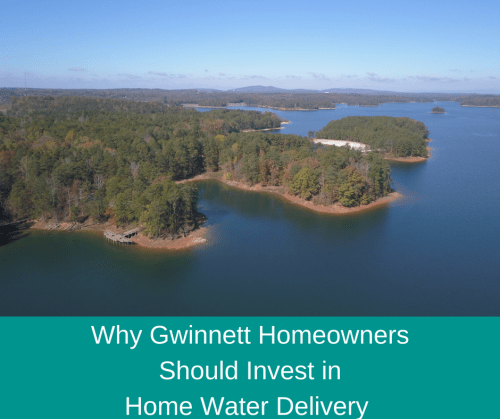 A majority of Americans consume water at home with tap water, accounting for two-thirds of what's consumed at home. This explains why more counties across Georgia are conducting research with a plan for tighter regulations for water and sewer utilities.
Gwinnett county has recently hired a Georgia Tech Research Corporation to study the effects of septic systems on Lake Lanier and the Chattahoochee River for its drinking water. Even with all the precautionary measures in place, the only way to have confidence in the water you drink is through an Atlanta home water delivery service.
Read on to find out the benefits of having water delivered straight to your door in Gwinnett County.
You Need a Source You Can Trust
With the population growing around Lake Lanier and the creeks and rivers that feed it, the water is absorbing more runoff and treated wastewater. Lanier is seeing higher concentrations of nitrogen and phosphorus over the past couple of years. Both promote the growth of algae, which can harm what's consumed by humans and wildlife.
This threat is an addition to all the water pollution done by citizens participating in water activities like kayaking, boating, and fishing year-round. Trash, fuel, and feces also decrease the water quality.
When choosing a water delivery vendor, superior water quality from a dependable source should be their top priority. The more refreshing and natural minerals the water contains, the better it is for you. Plus, it'll keep you better hydrated since the water tastes so good you'll be encouraged to drink more.
It's crucial to know where your water is coming from and how it is filtered. You don't want to drink water that has been treated with chemicals or may contain harmful particles. Water that is crisp, delicious, and pure is great for drinking, mixing, cooking, and even gardening for a better taste.
You'll Never Be a Drought Victim
From 2007 to 2009, Lake Lanier suffered a serious drought that left many people in Gwinnett County suffering tremendously. The surrounding rivers relied heavily on rain water to provide drinking water for thousands of people. Without adequate rain, water restrictions were put in place by local officials. In some instances, if a homeowner wanted more than the specified water allotment, he or she had to pay overage fees.
Regardless of droughts, an Atlanta home water delivery service will provide water for drinking or to water your garden. It's delivered as you need it, right to your door. That way, you never run out regardless of the weather.
Water is something you should never have to limit or live without, so try Lipsey Water for two weeks. It's easy and free! If you love it after your trial, we'll create a delivery schedule customized to your needs. Call 770-449-0001 today to begin your experience Lipsey Water. Bottled in glass, delivered with class.