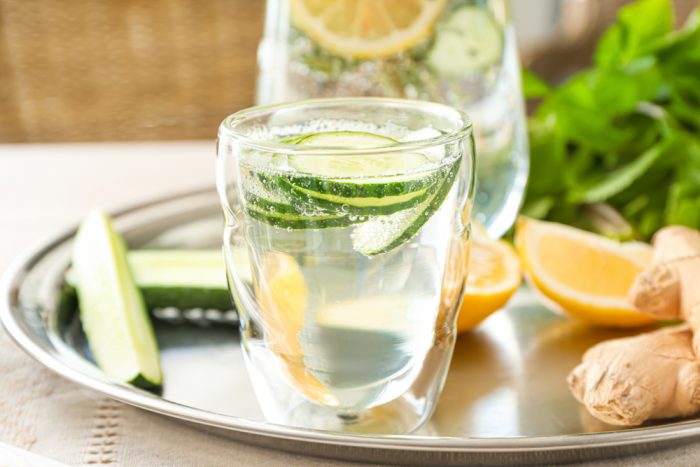 Although everyone knows they need to drink plenty of water to stay hydrated, it's not always easy. Some people simply don't like the bland taste of water.
If you want to drink something with a little more flavor to it, you can always infuse your water with some fruit and other flavors. The process is very easy, too, and can be used with fresh tasting water provided by a home water delivery service in Atlanta.
You can even create some really fun holiday-inspired flavors to serve during your family gatherings. Here are some of the best holiday-inspired infused waters that everyone from kids to adults will enjoy.
Preparing the Infused Water
Preparing infused water isn't difficult—all you do is add the fresh fruits to your bowl or dispenser. However, to make sure the water is fully infused with the flavor, you should add the fruits at least 30 minutes before you plan to serve your beverage.
You can serve any of these waters with one-fourth teaspoon of sea salt to give it a little extra flavoring, and your guests can drink the water with or without ice. Any cups will do—infused water is great in everything from fancy glass stemware to paper cups.
1. Cranberry Mint
Cranberries definitely invoke the holiday season, but they're not the first fruit you'd think of to use in infusing water. They're a great unique option for your next gathering, especially when you combine the cranberries with fresh mint leaves.
They can also give your punch bowl or water dispenser a festive look that goes perfect with the holidays. For a large punch bowl, you'll need about a pound of fresh cranberries and a cup of fresh mint leaves.
2. Cinnamon Pear
Another great holiday option is cinnamon-pear flavored water. Again, this is a very simple recipe: just slice up two pears and add them to your water bowl or pitcher of six to eight cups of water. Add a couple of cinnamon sticks, and you're done.
3. Apple Cinnamon Pomegranate
Another fun flavor combination using cinnamon is apple, cinnamon, and pomegranate. Core and slice up two apples and add the slices along with a pomegranate (no pith, the white insides, or arils, the seeds) to the water along with a few cinnamon sticks. You can pop a few of the arils and add their juice to the water if you want to give it a light pink color.
4. Orange Pomegranate
Another pomegranate option is to combine it with orange slices (two small oranges should do it, just remove the seeds). This flavor may not be quite as reminiscent of the holiday season as the other options on this list, but it is a very light and refreshing drink. It can be a good option if you're serving a heavy meal.
Storing Your Infused Water
If you have any infused water left over or if you want to make it ahead of time, you can. Simply store it in your refrigerator. It should be good for two to three days. The sliced fruits may not stay good much beyond that, though, and may cause the water to have a sour taste.
Need Some Water?
Having infused water for an event or party is great, but you also need to remember to stay hydrated all the time. This is especially true in the winter when a glass of cool, refreshing water isn't as inviting as it is in warming months. Having water delivered to your home or office regularly can be a great way of reminding yourself to stay hydrated.
Lipsey Water offers regular purified water delivery to homes and offices. Contact us today to learn more and to start your free two-week trial.