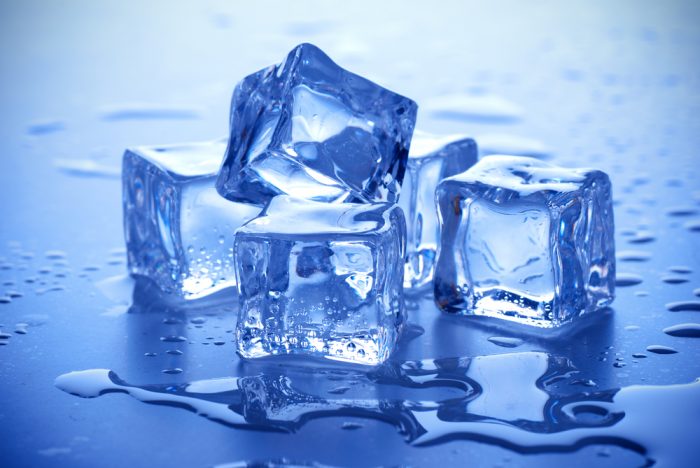 It's summertime, which means that for most of the country, having an icy cold drink in your hands at all times is necessary. And with Atlanta bottled water delivery from Lipsey Mountain Spring Water, staying cool and hydrated is easier than ever. Lipsey Mountain Spring Water delivers unmatched water quality, direct from the source, to fit your schedule. This means you'll have fresh, delicious water to up your ice game.
Whether or not you want to make your own ice for a special occasion, or you just like knowing exactly what goes into your ice trays, using Atlanta bottled water delivery service from Lipsey Mountain Spring Water is a fantastic way to tailor your ice to your liking.
Why You Should Make Your Own Ice
Everyone knows that ice can dramatically change your enjoyment of your beverage. The shape, size, and yes, even the flavor of ice can make a big impact on your drink. So if you want to be in total control of your beverage experience, making your own ice is the only way to go.
The most important reason to make your own ice is water quality. If you don't drink your tap water or the water that comes from your refrigerator, why would you make ice with it? If your water supply has a funny taste, odor, or color, you better believe that's also going to show up in your ice cubes. Even refrigerators that have built-in ice makers don't typically have in-line filtration systems. This means that they're not as good at fighting against mold or mildew, and often have stagnant water sitting in the line, all of which makes it into your ice cubes.
Top Tips for Quality Ice
Using high-quality water like Lipsey Mountain Spring Water is essential to clear, odor-free, delicious ice. By using Lipsey water to make your ice, you're guaranteed to have clear, delicious, and clean ice for every occasion.
Make your ice last longer. Did you know that ice lasts longer when it's stored in freezer bags, as opposed to ice trays? You're not crazy if you swear the ice in your ice cube trays is getting smaller. Ice made in the freezer or in trays evaporates over time, and also picks up flavors and odors from the freezer. For these reasons, if you want your ice to last longer, make sure you transfer it to a freezer bag once it's frozen.
Make coffee ice cubes to prevent your iced coffee from diluting. Yes, first you have to make coffee, but once you've brewed a fresh batch, let it cool, and then make frozen coffee ice cubes for your next batch of iced coffee or cold brew. Using coffee ice cubes will keep your coffee strong and cold, until the last sip. Don't forget to use fresh, mountain spring water when you brew your coffee- water is the main ingredient in coffee, so if your water tastes bad, your coffee will, too.
Use frozen fruit to flavor drinks. Whether you're sticking with Atlanta bottled water delivery from Lipsey, or you're using your favorite sparkling water or tea, frozen fruit adds pizazz and flavor to any beverage. You can cut and freeze your own fruit to add, or you can buy already frozen fruit from the store. Either way, adding fruit is a healthy, flavorful way to brighten up any drink and help cool you down.
Make giant cubes using muffin tins. If you're serving up a pitcher or large portion of a beverage, small ice cubes from traditional trays just won't cut it. Using muffin tins to make ice from fresh, mountain spring water will give you the right size for larger servings of drinks. The ice will stay frozen longer, meaning your drink will be cool and undiluted for much longer.
Freeze flower petals in ice cubes for a gorgeous pop. Flower petals add glamor and add that fresh-cut fragrance to any occasion. You can fill an ice bucket with these gorgeous cubes to keep champagne chilled, or you can plop them into a gin and tonic for something truly extra special.
No matter how you plan on taking your ice to the next level, be sure to start with straight-from-the-source mountain spring water in all your hydration pursuits.