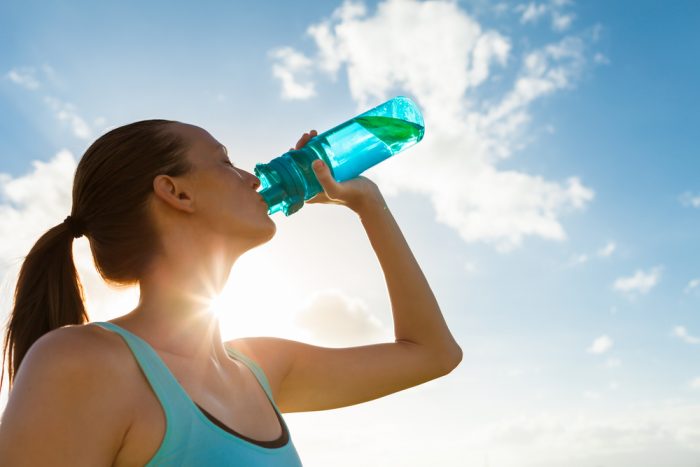 Everyone's heard the old adages about drinking enough water. One glass in the morning before coffee, one glass before bed. Eight full glasses a day! The reality is, you should be drinking plenty of water, but there are some lifestyle factors that contribute to your daily water intake goals. Luckily, with water delivery service for your home, Lipsey Mountain Spring Water makes hitting those daily water goals easier. With the purest sources and with convenient, sustainable packaging, Lipsey delivers a superior water-drinking experience that will make hitting your water-drinking goals a no-brainer.
So, whether you are a breastfeeding mom, training for a 5k, or you live in a hot, humid area, you can be sure that Lipsey Mountain Spring Water's delivery service for your home will keep you hydrated to take on the life you love.
Why Stay Hydrated?
You want to drink more water, but sometimes you need a little extra help and encouragement. Sometimes it feels like you're just going through the motions, and you're not sure why you're even prioritizing gulping down 8 glasses of water every day. So, as a refresher (get it?), let's review some of the stellar health benefits of staying hydrated and the role water plays in your overall health:
It helps regulate your body temperature
It helps your body get rid of waste
It helps your body absorb nutrients
It improves oxygen circulation
It helps fight off illnesses
It helps maximize physical performance
It helps you maintain a healthy weight
The bottom line is: drinking enough water daily is important to keep your body in tip-top shape. And the good news is, it's never been easier to drink enough water. With bottled water delivery service, and with cool new glasses or bottles that can help you track your intake, you'll never go another day without enough pure, refreshing water.
The Best Water Bottles for Drinking More Water
Maybe you like to check off every time you drink a glass of water, or maybe you're the kind of person that needs to get a notification to remind you to stay hydrated. No matter where you fall on the spectrum, there's a water bottle out there for you. One of the easiest, best ways to make sure you're getting your daily recommended water intake is to carry a water bottle with you wherever you go and to track how much water you are drinking. Lipsey Mountain Spring Water makes this easier by offering water delivery service for home. All you need to do is to pick the water bottle you like the most, and fill it with the purest, best-tasting mountain spring water from Lipsey.
For the Technology Guru
If you want your water drinking to follow suit with every other part of your life, these water bottles are the right category for you. From glowing when it's time to drink, to a Bluetooth-connected notification system, these water bottles will have you reaching for your next sip in no time.
For Those Who Need Extra Motivation
You can't always have your best friend or fitness instructor shouting encouragements at you throughout the day, so luckily for you, these water bottles come in with built-in motivation. Whether that means writing directly on the bottle, or an extra compartment to add fresh herbs or fruits for natural flavorings, these bottles go the extra distance with and for you.
For Those on the Go
Maybe you're commuting to work, whether in your car or via a bike, or maybe you're a weekend hiking warrior that needs something a little sturdier. These bottles stand the test of time, and the outdoors.
Hydro Flask – Powder Coated and Insulated
Embrava – A shatter-proof sports water bottle
Nalgene – A basic, tried and true original
Water Delivery Service for Home
With gorgeous, helpful bottles and glasses to sip from, drinking enough water daily has never been easier or tasted better. Lipsey's home delivery service lets you experience the purest, freshest water sourced directly from a deep rock spring in North Carolina. Rigorously tested for chemicals, metals, and other contaminants and delivered in safe 5-gallon glass jugs to your home or office, Lipsey Mountain Spring Water is the purest way to hydrate.