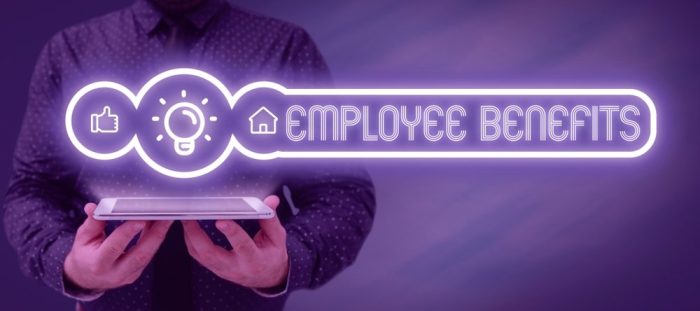 Getting back to the office after a prolonged period of working remotely can be awkward and stressful for employees, making them hesitant to return on-site. If your company is looking to convince employees to come back to the office, whether full-time or hybrid set-up, it's important to understand where your employees need support for a smooth transition back to the office.
What's more, added benefits and perks will excite employees to work from the office again! Having hot meals and fresh spring water in the office with the help of office water delivery in Atlanta is a great idea. Find more ideas that other companies have started implementing below.
List Of Employee Benefits And Perks Your Company Can Do 
If you're not sure of what employee perks to include, start off with these sought-after benefits that are hard to pass up.
1. Offer Paid Sick Days
Paid sick days can be essential for employees to continue working while they're ill and are a bonus that very few companies offer to remote workers. If they get sick while working from home and don't feel comfortable having a colleague take care of their work, they may have to go without pay that day or feel compelled to go in and spread the infection. Sick days can also be useful if an employee needs to attend a doctor's appointment for an issue that isn't serious enough to warrant taking an unpaid day off work. If your company offers paid sick days, it's a great way to help remote workers feel more secure about coming into the office and still being able to take care of their health and other responsibilities.
2. Have A Workplace Makeover
In addition to making sure the office is clean and stocked with fresh mountain  spring water, you can also add in new perks like massage chairs, an ergonomic workplace, and collaborative spaces. These will not only help you retain employees but also attract new ones.
A workplace makeover can be a great way to help employees feel more at home in the office again and to help them feel more welcome. The best way to do this is to base the makeover on the results of employee surveys. Once you have the results in hand, use them to inform the makeover. You can also take a more general approach and just ask employees what they would like to see changed or improved in the office. Whatever you do, make it clear that the makeover will help employees feel more comfortable in the office again and more welcome.
3. Give All Employees Flexible Working Options
Remote workers have the freedom to set their own schedules, but office employees may feel like they have to be on a specific schedule. This can be especially difficult if they have children, have other family responsibilities, or have medical issues that require them to take certain times off work.
Giving employees flexible working options can help them feel less compelled to work at specific times while still contributing to the company and meeting their obligations. If you've implemented a remote working program, giving all employees the option to work off-hours or from home whenever they want to is a great way to help employees feel more included in the company and to make their work-life balance more flexible.
4. Allow A More Casual Dress Code
Traditional office dress codes, like ties and suits for men, and matching suits for women, are now being replaced by a more relaxed dress code as a result of more than two years of pandemic remote work.
While there is a time and place for traditional office attire like formal events or business meetings, providing an option for a more comfortable dress code can help employees feel more comfortable, relaxed, and more focused on getting their work done. One option you might try is letting workers come in a casual dress code unless they have scheduled formal meetings.
5. Integrate Wellness Programs & Childcare Benefits
Offer employees wellness programs that include free fitness classes and on-site yoga. You can also integrate childcare benefits, like subsidized daycare or a nanny-on-call program, where you pay employees to watch their children while they work. These programs, alongside flexible working options, can make employees feel appreciated and supported, which will help them feel more at home in their jobs.
6. Set Up Team Social Activities & Office Events
Holding regular social activities, such as trivia nights, will help employees to bond with each other and feel like part of the team. You can even take these events a step further by setting up team social activities, like team-building activities and board game nights. You may also consider weekly exercise classes or team dinners especially if your company is offering a hybrid schedule. Weekly or scheduled social events can encourage employees to come in on the same days, making them more engaged and connected to each other and their jobs.
7. Offer Free Meals & Fresh Spring Water
Providing office snacks, like fresh fruit and trail mix, can help employees feel more welcome in the office. However, if you really want to make your employees feel at home, you can go a step further and offer free meals. You can choose to provide this during a specific time, like lunch hours, or you can provide it all day. Fresh water is another office perk that can make employees feel at home while also improving overall health and wellness.
More and more companies are investing in office water delivery services that provide employees with refreshing mountain spring drinking water (like Lipsey Water) that has both flavor and beneficial minerals needed for maintaining employees' health and wellness. Providing them with these can also make them feel more welcome and appreciated.
Bottom-line: Make Employees Feel Welcome, Included, and Appreciated
Whether your employees work from home or in the office, they're still people. All they want is to feel included and appreciated. If you recognize their contributions and make them feel welcome in the office again when they come back, you'll have happier and more productive employees.  Keep in mind that these perks don't have to break your budget. In fact, some of them are likely things that your company is already doing. If not, now is the time to start!
For starters, you can contact us at Lipsey Water for office water delivery in Atlanta. We believe in providing clean and healthy mountain spring water to improve your quality of life. Having better water is an investment in the well-being of your employees and especially your company.